Achieve your ideal hairstyle with just one versatile brush!
No more painful tangles or fumbling with awkward brushes that don't do the job.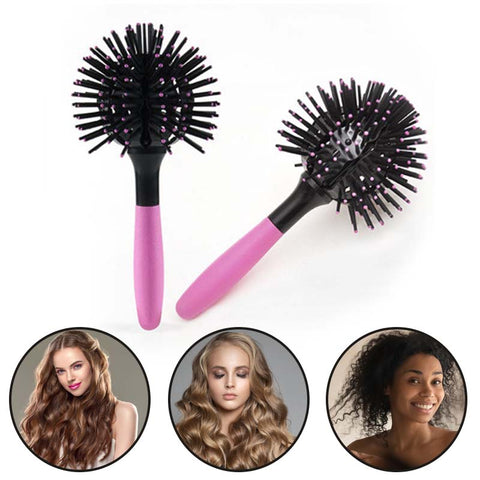 360-degree spherical design to prevent hair being tangled.
Unique comb design can also be used to make different styling curls.
Easy to drying short to medium length hair.
Make scalp massages to eliminate dandruff.
Perfect for girls with long fragile hair as well as pets.
Main Features
Trendy 3D Curl Bomb Hair Brush is a spherical comb that can speedily create volume and curly hairstyle.
It can create inner curly, loose wavy and bob hairstyle. Catch hair in 360 degree.
Hollow design, suitable for styling with the heat of hair dryer.
6 in 1 styling shere BlowDry Brush, Perfect for girls with long fragile hair well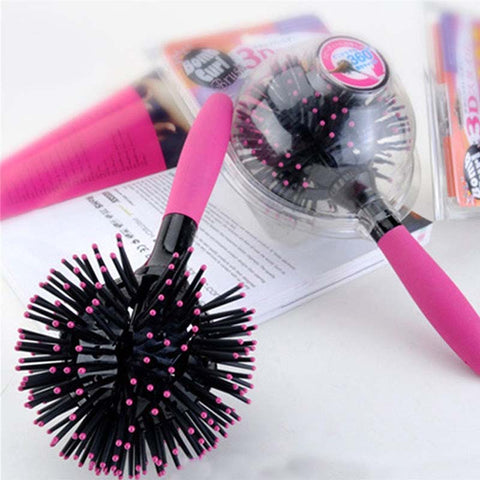 Product Specifications
Material: Plastic
Weight: 91g
Color: Black+Red
Size: 15-20CM

Package includes