With the Cat Teaser Gun, you'll get way more throwing power than ever before. You can launch feathers or balls in the air without wearing out your arm from picking them up and flipping your arms and wrist. 
This high-powered Cat Teaser Gun has a one button mechanism and is easy to operate, so the whole family can play.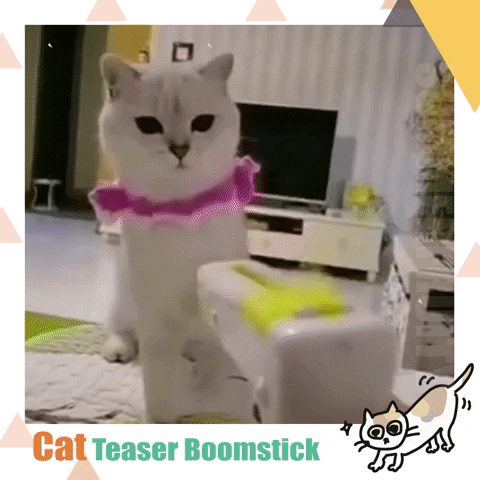 After your fluffy friend comes to play, you won't have to pick it up—just use the button and you're ready to go again.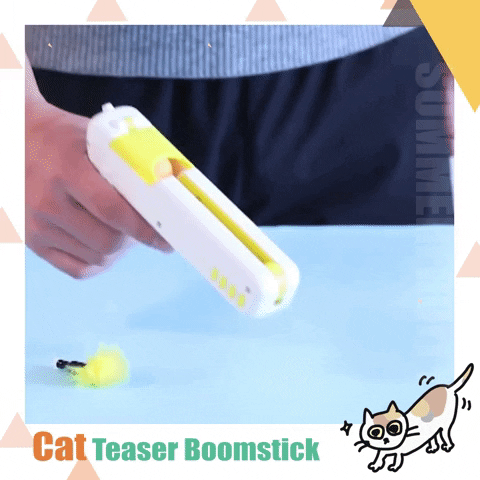 Key Benefits
Propels ball / feather up to 40CM in the air for a fun way to play with your cat at home.
Comes with a one button design that's easy to operate, plus it has no exposed moving parts. making it safe for the whole family.
No need to touch the ball / feather to pick it up—simply push the button to retract the toy and get ready for another launch.
Interactive toys provide excitement and a great workout for your cat while being safe and easy for you!
Every cat plays differently and, since not all toys are created equal, it's always best to keep a close watch on your kittens in case things get rough. Supervised play will help toys last longer and most importantly keep your pet safe. No pet toy is truly indestructible, so always remove the toy from playtime if pieces begin to break off.