IMMERSE YOURSELF IN СRYSTAL MAGIC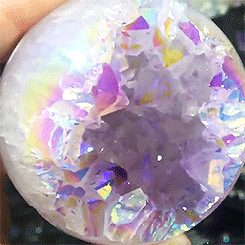 Since ancient times, crystals elixirs were used for their powerful energetic healing properties. Crystal-infused water makes you feel more energized, happy, positive and eliminates anxiety with every sip. Each stone has its own unique benefits – some are best suited for prosperity and abundance while others are better for love and relationships, or even protection and shielding – you take the pick! Sip it on the go, in the office, during a workout, yoga, or while you binge-watch Netflix to lift up your energy while keeping you well hydrated. Each Kiva water bottle contains a 100% genuine crystal with unique qualities.
WATCH WHAT PEOPLE SAY ABOUT CRYSTAL WATER
WHY KIVA IS GOING TO BE YOUR FAVORITE BOTTLE
Get all benefits of a natural crystal:

 drinking crystal-infused water makes you feel happier, more positive, it manifests self-love, forgiveness, and compassion. Each crystal has its own unique benefits!

Exclusive Gift 

– the bottle looks gorgeous and anyone would be happy to receive such a unique present!

Durable:

 made with borosilicate glass that is hard to crack

Toxin-free:

 no BPA or lead, only the highest quality materials.

Convenient:

 500ml (16 oz) is enough to keep you hydrated and not too large to fit in your hand or car cup holder.

Drink healthy water:

 stop poisoning yourself with tap water (did you know how much negative energy the water soaks in while traveling through water pipes?). Crystal changes the structure of water and purifies it from all negative things.

Risk-free purchase:

 if for any reason you are not absolutely happy with your bottle, we will replace or refund your order.
GET YOUR CRYSTAL BOTTLE TODAY!
⬇⬇⬇