"I soon found myself having full-on conversations with both men and women while running the gym's stairs and lifting weights. Uber drivers struck up conversations. Bartenders smiled at me, and one night, a girl walked across a room to tell me she loved my plain black dress. I also got compliments on my unwashed hair."
– Loyal User of Pheromones Fragrance Cream
Pheromones have been proven to attract men and appeal to their animal sexual receptors.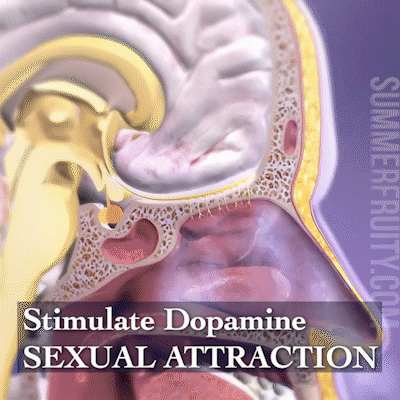 This Pheromones Fragrance can help you attract people you think it's "out of your league" by playing to the stimulated limbic system of the brain, which is in connection with emotions, such as love and excitement.
By that, our hormonal reactions stimulate a subconscious behavior of preference, in this case, attract people who smell the scent off your skin.
Comes in the form of a portable case, take this bomb of delicious scents as you go about your day. 
The essence of charm, this scent captures exquisitely fragile lilacs in voluptuous bloom. A flirtatious, juicy bite of red apple and the opulence of jasmine, rose, and White Ambergris mingle with the sensuality of soft, blush cream for a luxurious and seductive trail.
By stimulating the dopamine reaction, aka "feel good hormone". You and your partner's relationship will be evergreen and harmonized.
SPECIFICATIONS
Volume: 5ml
Notes:
Bellflower. Lilac. Lily of the Valley. Jasmine. Rose. White Ambergris.
Style:
Oriental. Gourmand. Floral.
PACKAGE INCLUDES
1x Fragrance Cream