Our SmoothChop™ Watermelon Slicer makes it easy to cut a split watermelon in ready-to-serve slices in just a few seconds.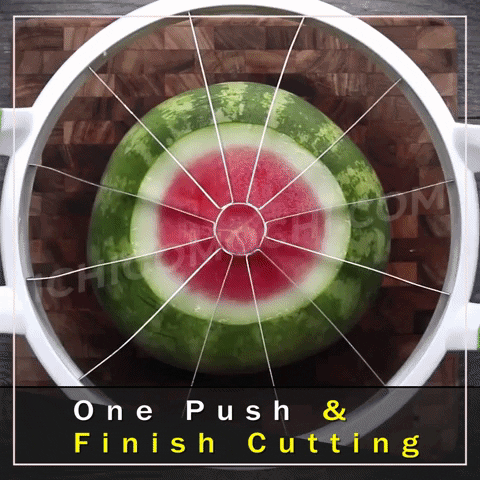 With just a small push, the stainless steel kitchen tool cuts through large melons and serves up perfectly even slices of watermelon instantly.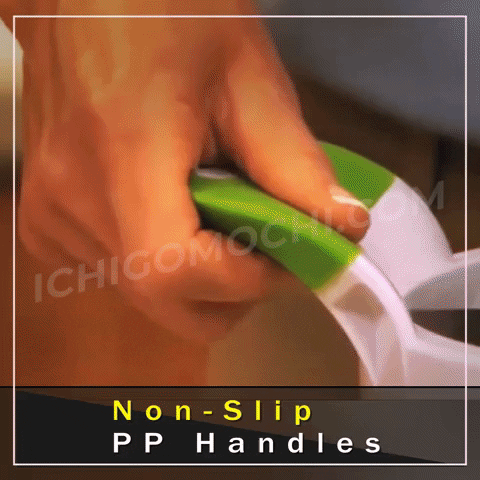 All you have to do is to cut off the two ends of the watermelon, place it on your kitchen counter and pass the slicer from the top to bottom of your watermelon and voila!
FEATURES
Turns enormous watermelons into evenly thick, beautiful slices instantly.
Large diameter of 11 inches.
Applicable on all large fruits, e.g. watermelon, melon and even durian.
Leave the juice inside the rind and prevent your kitchen table from being messy.
Anti-slip handle to provide strong grip.
Made of high-quality stainless steel and durable ABS plastic.
SPECIFICATIONS
Diameter: Small: 21CM / Large: 28CM
Material: Stainless Steel, ABS Plastic
Color: White / Green (Random)
PACKAGE INCLUDES
1x SmoothChop™ Watermelon Slicer