Get rid of your messy splashing tap without buying a whole new tap!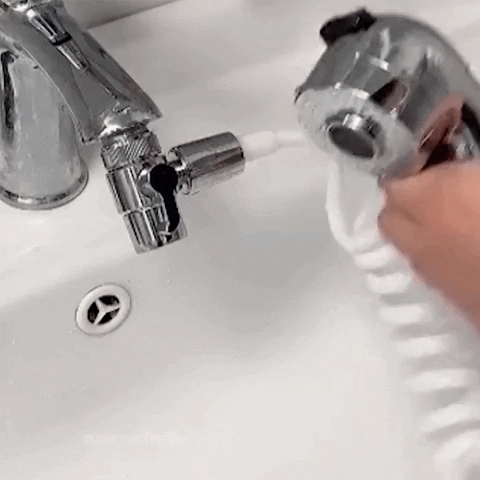 Allow you to use your tap like normal with the choice of quickly attaching a shower to the tap whenever you need to turn your tap into an instant shower!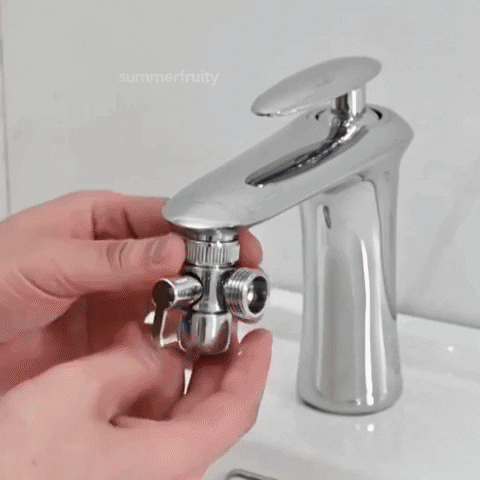 Perfect for the kitchen when you need more than just a steady flow, this connector will provide a strong and large scale spray for a quicker and more efficient cleanse.
FEATURES
With 2 separate outlets to easily turn on water for normal steady steam or switch to the shower attached side for a stronger and bigger spray.
You'll save water & energy and therefore money, the clever tap aerator reduces the amount of water you use and adds air into the water stream, which in turn actually improves the water flow. 
Incorporates the latest in German eco-technology and is suitable for your kitchen, utility or bath room! 
This bath shower mixer couldn't be easier to install. Simply screw on the connector onto your taps and secure on both ends.
Perfect for people who don't have showers in their bathroom, require a shower hose in the sink for hair washing or small pet washing or for people who need warm water outside!
SPECIFICATIONS
Length: 1.5M
Outlets: Steady Stream / Shower
PACKAGE INCLUDES
1x Tap to Shower Connector
1x Shower
1x Shower Tube
1x Wall Hanger