KITCHEN VIKING KNIFE
Forget your kitchen knives that don't cut and switch to a real Viking knife!
Tired of fighting your meat?
You spend hours sharpening your knives, but to no avail?
Then the Viking knife is the essential accessory to have in your kitchen.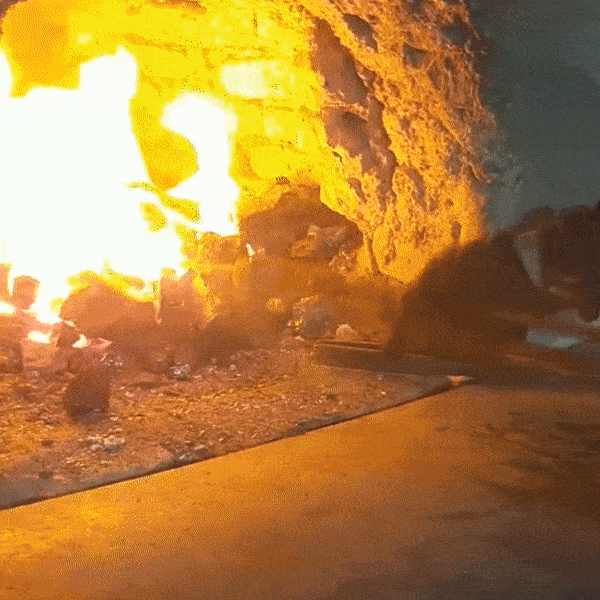 AN INIMITABLE NORDIC STYLE
This knife is directly inspired by the famous Nordic peoples: the Vikings!
You can only be seduced by the shape of the knife, slightly rounded in memory of those used by these warriors.
The handle is made of semi-clear wood! As for the side of the blade, it is covered with a black coating with many splinters for an authentic style.
The wire and the edge are made of steel in order to preserve the sharpness of the knife.

NOTHING WILL RESIST YOU
The blade of this Viking knife is ultra-sharp!
Thanks to a sharpening technique worthy of professional knives, we have been able to make it as sharp as possible.
You will be able to bone all types of meat, even game with ease, but not only!
Thanks to this knife, you will be able to make precise and perfect cuts without anything resisting you.
It can also be used to cut fruit and vegetables.
It is a grain of time and a considerable comfort in everyday life.
THE KITCHEN KNIFE FOR THE MODERN MAN PAR EXCELLENCE
In addition to the aesthetic appearance and the exceptional sharpness of the blade, this Viking knife stands out from the others due to its remarkable ergonomics.
Firstly by the curved blade which makes it easy to cut and chop your ingredients on the kitchen surface.
Secondly, the handle is both thin and solid, giving you an excellent grip.
As you can see, this knife is designed with an opening in the blade!
This allows you to slide your index finger into the blade, giving you better grip, greater precision and superior stability.
Simple details that will make a clear difference in your comfort while reducing the risk of accidents.
Thanks to its leather sheath, you can take it with you wherever you go.
Whether it's dinner with friends, a barbecue, a hunting trip, a camping day or a hike, this knife will never leave you.
CHOOSE THE BEST KNIFE OF ITS GENERATION
The quality of this viking kitchen knife will leave you speechless!
A knife forged by hand according to traditional Viking techniques adapted to modern manufacturing methods.
The blade of our Viking knife has been treated against corrosion and benefits from an exceptional hardness (58-60 HRC). Two factors that make it one of the most resistant knives sold on the market.
This knife will impress everyone and make people jealous! You can be sure of it.
Order yours now!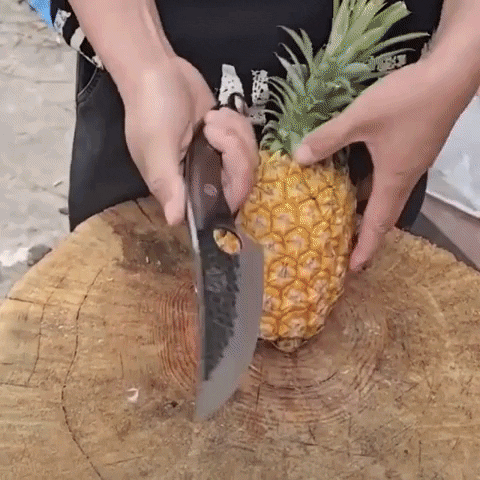 FEATURES
⦁  Length : 25.5 cm
⦁  Blade : 13 cm
⦁  Blade thickness : 0.5 cm
⦁  Blade width : 5 cm
⦁  Handle thickness : 2.7 cm
⦁  Material : high carbon steel (very sharp)
⦁  Gross weight : 270g
 Limited offer : 50% off your second knife with cote : CUT50